(Blåtryck, indigo och blåerier)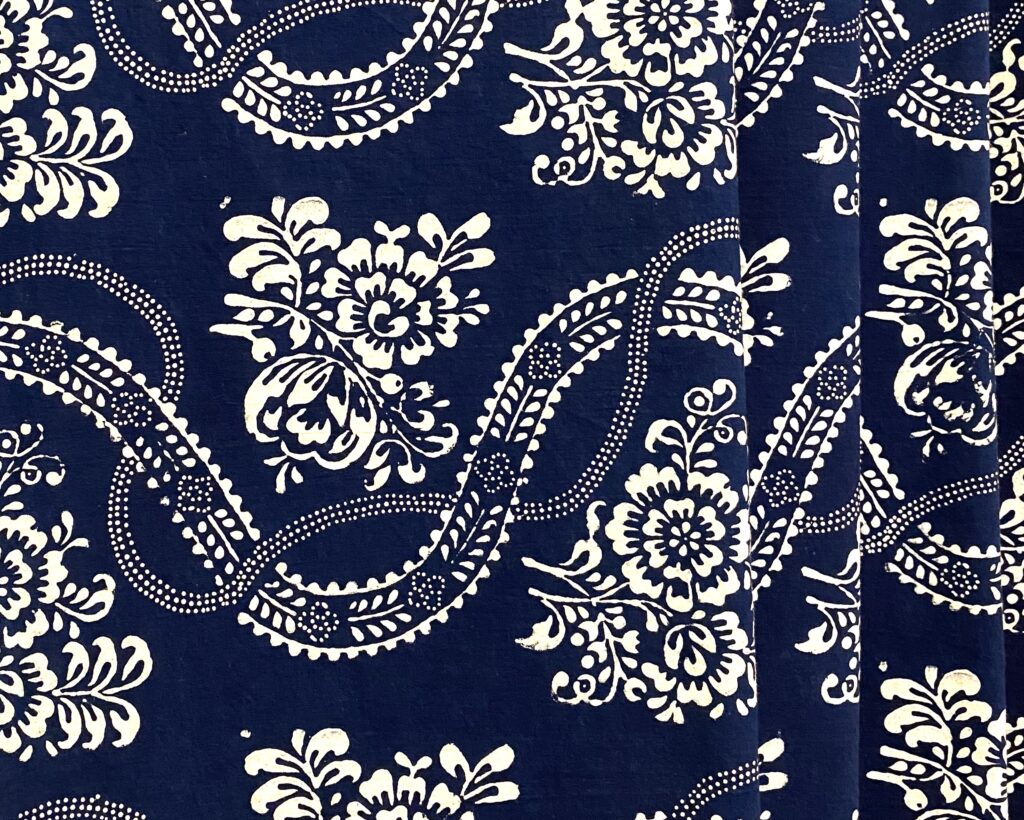 A project supported by The National Swedish Handicraft Council (Nämnden för Hemslöjdsfrågor)
About the dye houses and the cultural heritage that they carry:
There are five active dye houses operating currently in Hungary (2023), where blue/indigo dyeing is a tradition. I will be visiting as many as I can and the Museum of Blue Dyeing this summer. The idea is to create a smaller set up of a dye house and bring the craft back to Sweden. I´ve been growing woad and japanese indigo ( indigo blue pigment bearing plants) since 2016 and local sustainable production is very important to me. Indigo resist dyeing became part of the UNESCO cultural heritage in 2018, but it´s still a craft that´s slowly disappearing. As hamd-made traditional methods had been replaced with machines, their fast production endangered them alond time ago. I feel it´s important to preserve and to be able to spread the knowledge and through that safeguard it for future generations.
As part of the preparation for the technical side of the prject I´ve been experimenting with various indigo applications on textiles. (2023 febuary-march)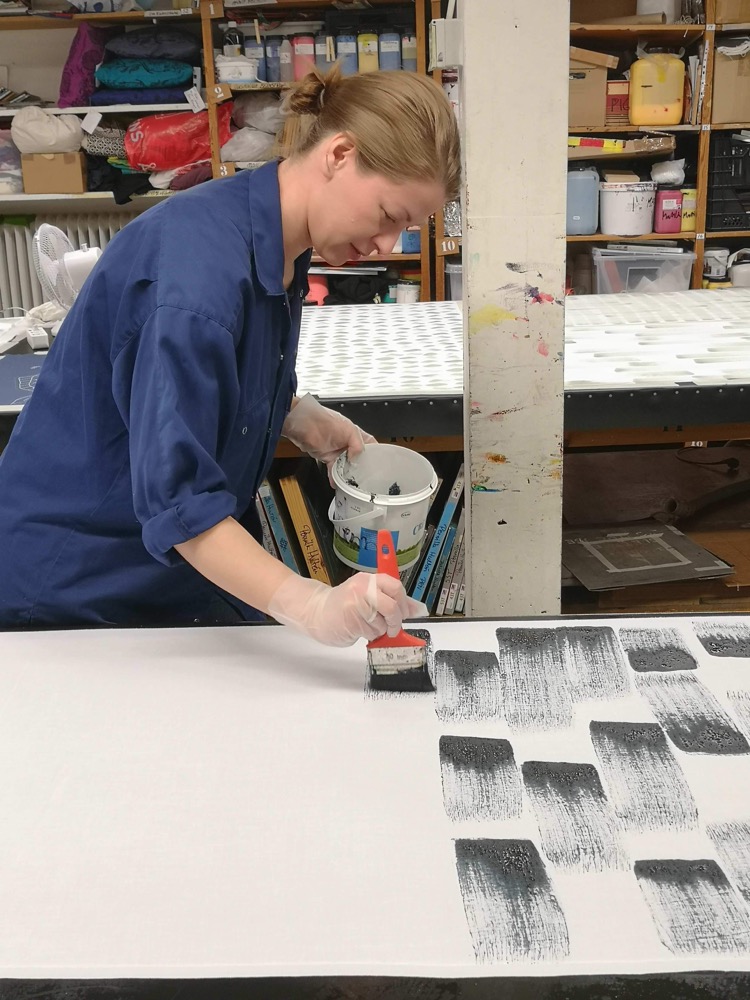 "Reversed" blue-printing.
Traditionally blue printing intails application of a resist paste onto the fabric then dyeing in an indigo vat. Here I´m replicating the mechanism of a vat during printing/painting.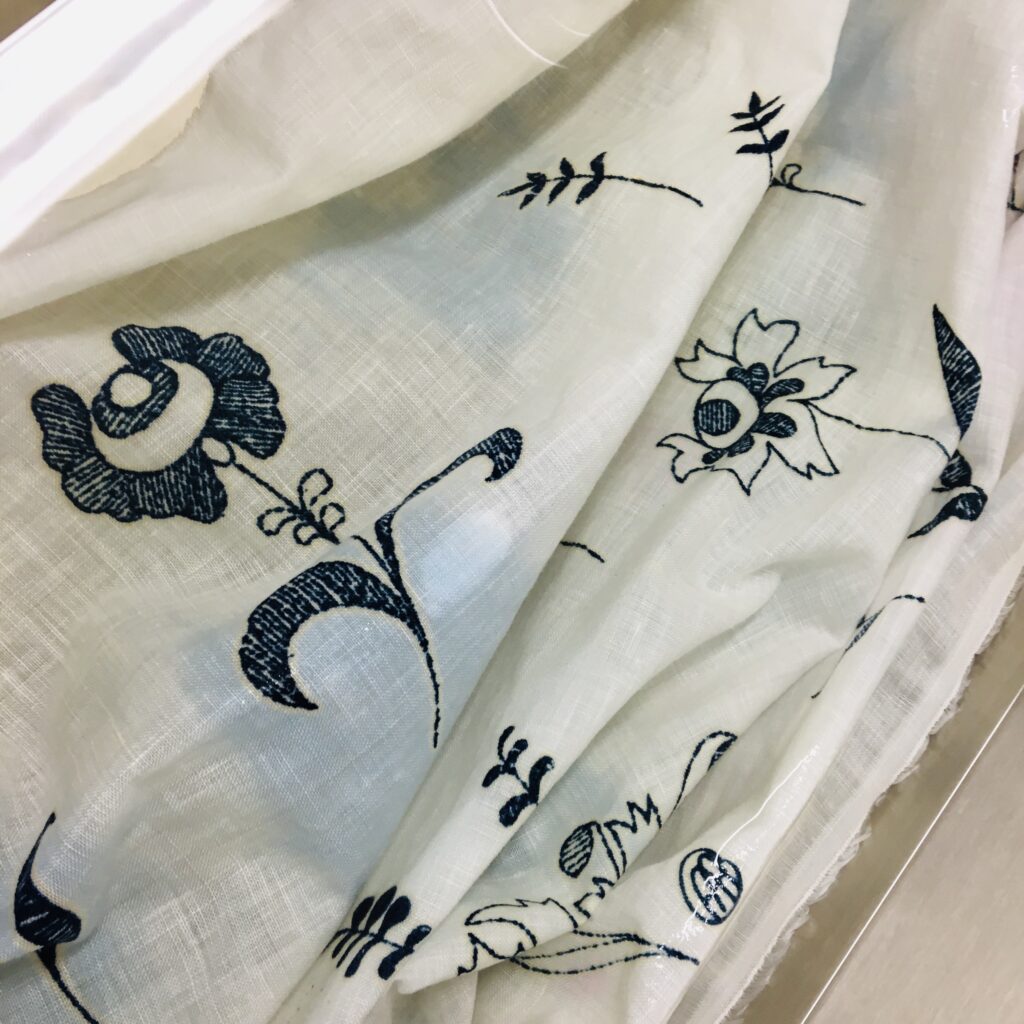 Here you can see the development of a pattern, the indigo oxidizing and the blue colour is developing.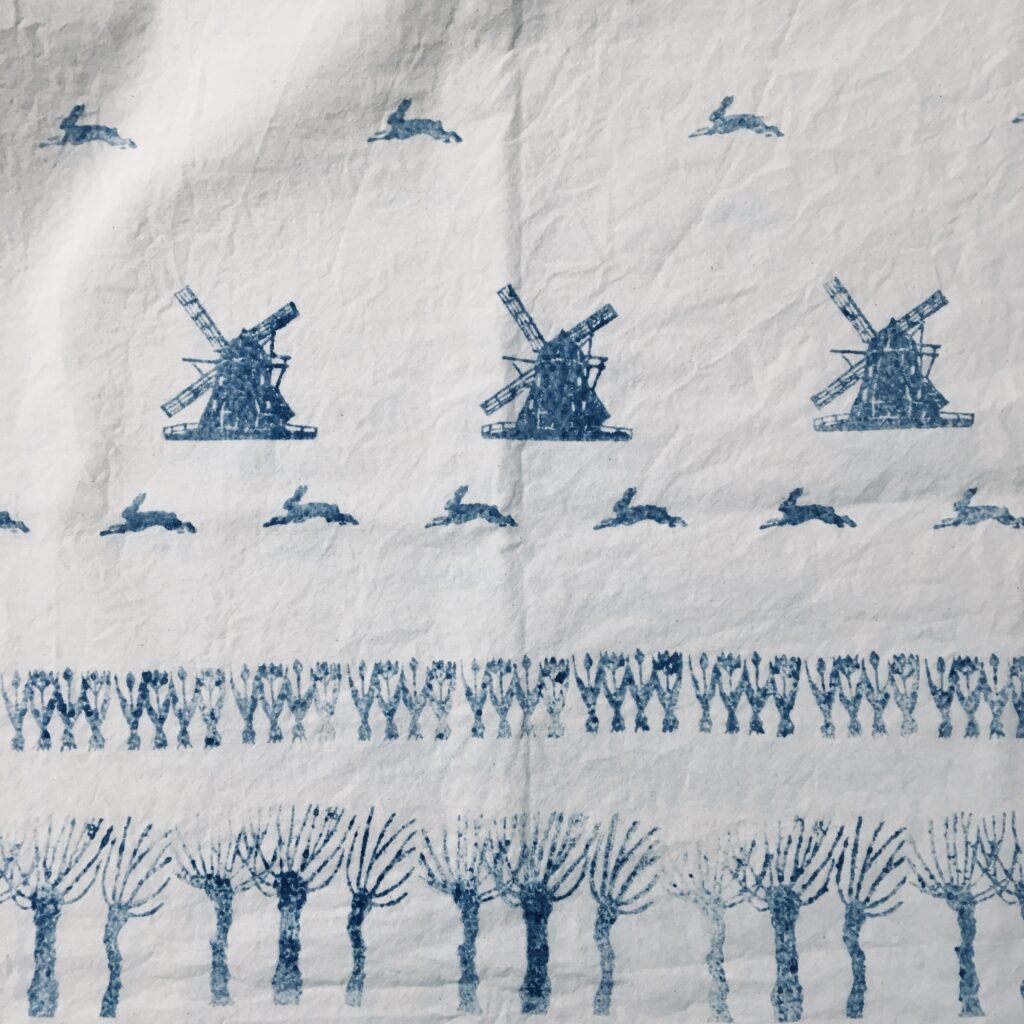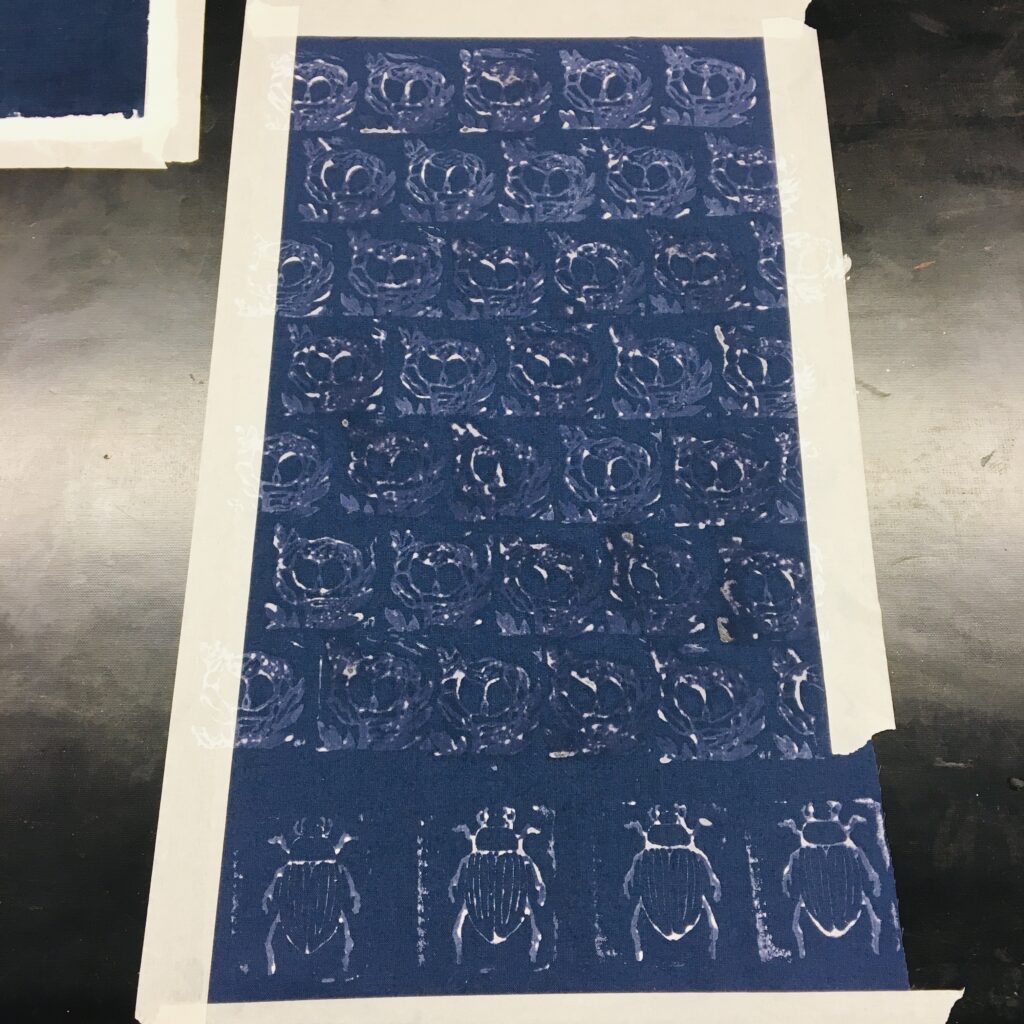 Discharge printing. This has a closer effect to the blue printing, but here the fabric is dyed first and then with the colour is removed with chemicals. This is synthetic dyed fabric straight from the shop and printed with printing blocks I made.
Goldberger Textile Museum, Budapest
The indigo dye house was established in 1784. Unfortunately there´s almost nothing that is left from this time. Most of the items are loaned from other dye houses. They industialised as economy went well, but the indigo dye house was used for a long time.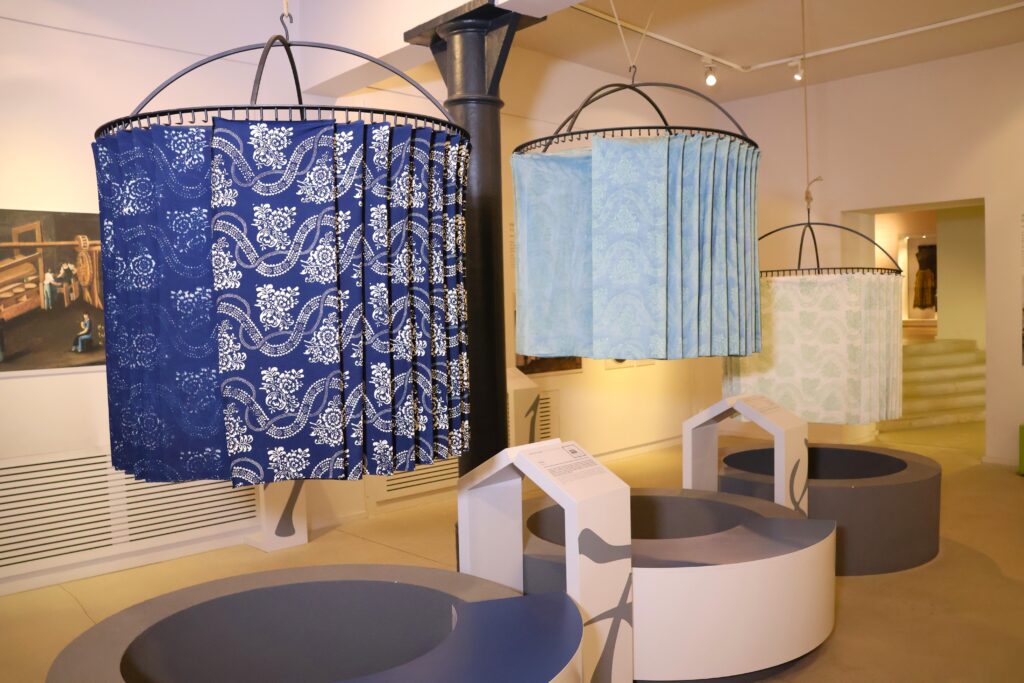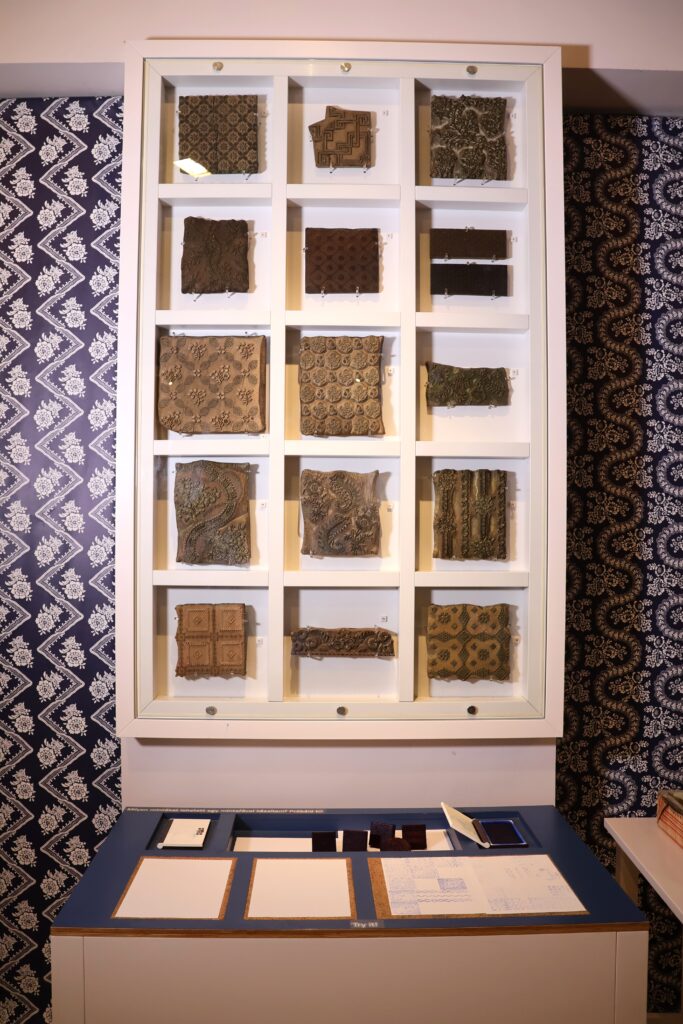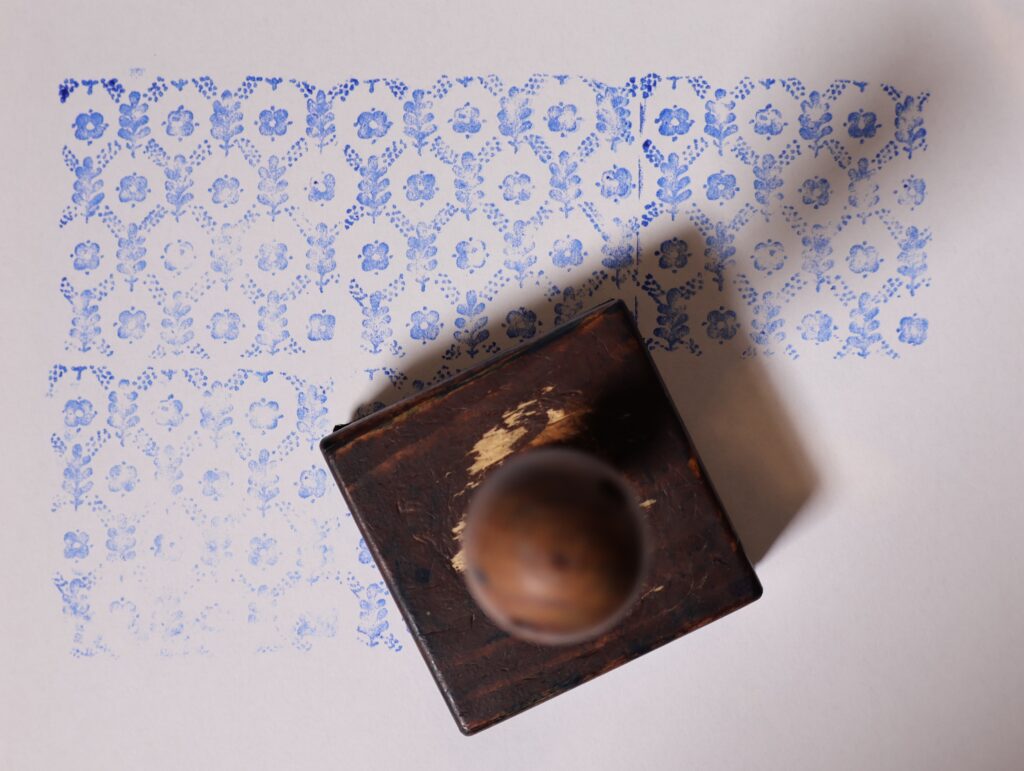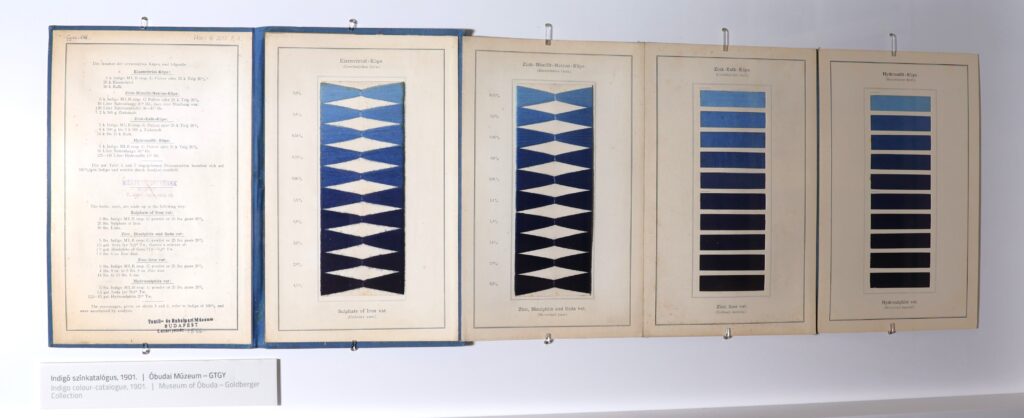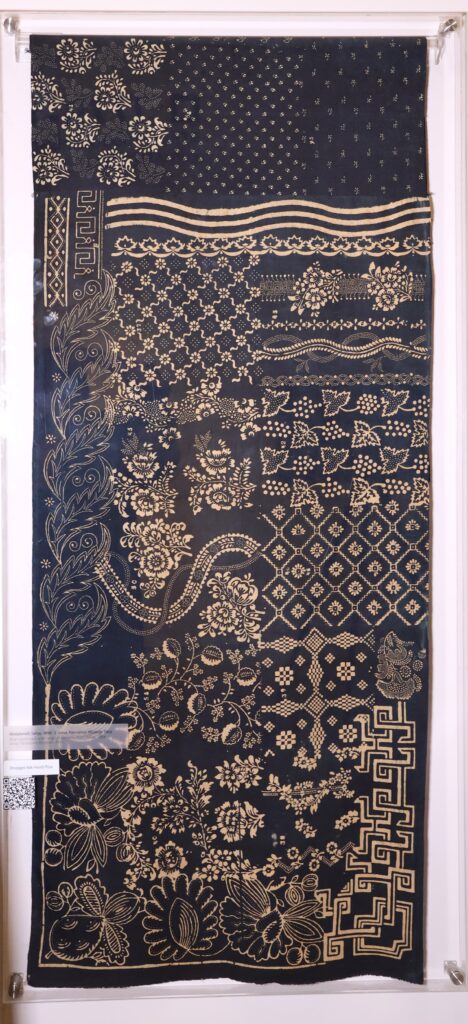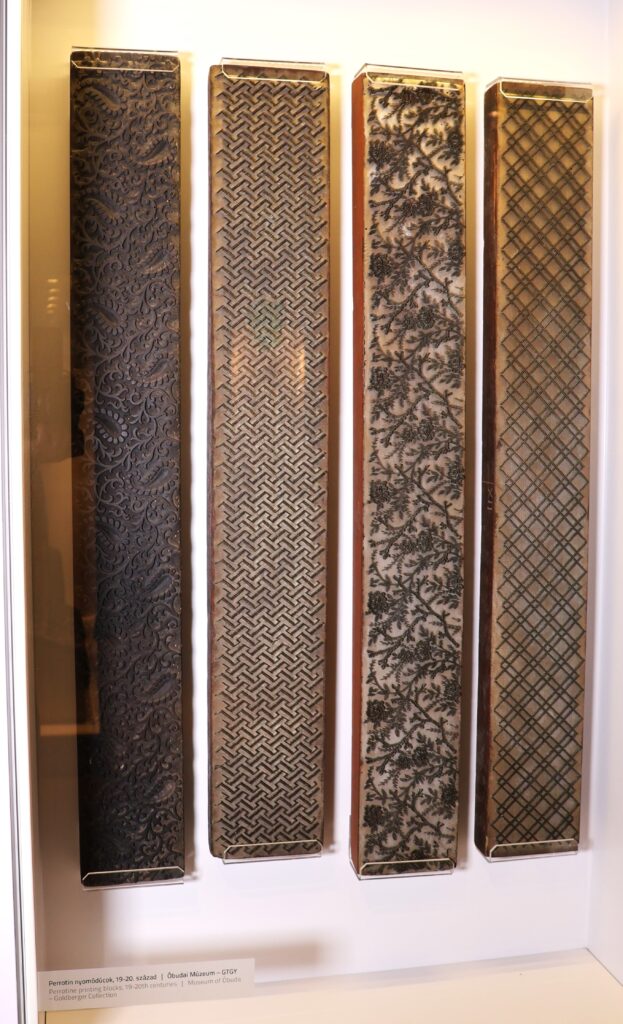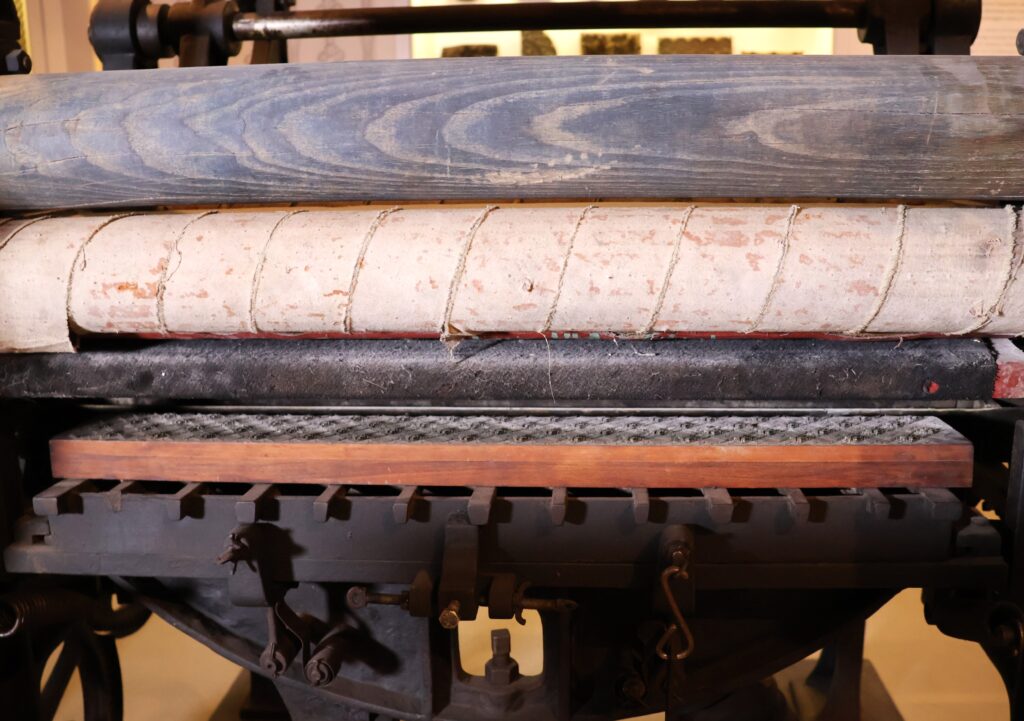 The dye house in Győr