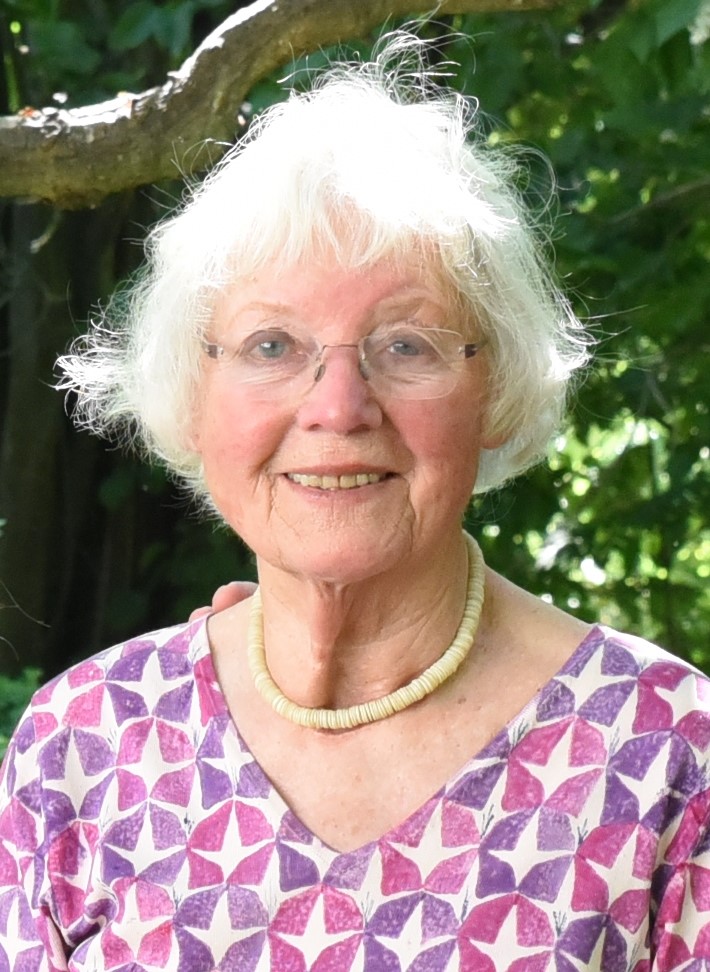 Ellen Odin – textile artist and print designer – has been working with the technique since the 50's and to date she carves her own printing blocks that she designs for textile printing.
Our journey with Ellen:
The first time we met Ellen we spent the afternoon at her house. She invited us for fika and showed us around. She has a lovely house with a beautiful garden, where she has an old apple tree surrounded by flowers. The house's upstairs area is where she has her studio with a big printing table and a tiny kitchen that she uses to mix her colours.
We were so fascinated with all her work that we knew instantly we would like to have some kind of cooperation to preserve the technique and all the wonderful things she makes.
We started to discuss that we would like to visit her again and we talked about trying to document her work and process. During the following visits we set up a date to record a short film of her talking about her journey and showing the technique she uses. During the recording she talkes about her life and the steps she made to help create a printing studio in Malmö (KKV Textiltryck Malmö) and then in the other part of the film she walks us through step by step from inspiration to block carving and to printing on fabric. We hope to view this film in the future which has been filmed by her son, Thomas Odin.
We are very excited to present such an amazing lady from the textile world as she inspires us immensely.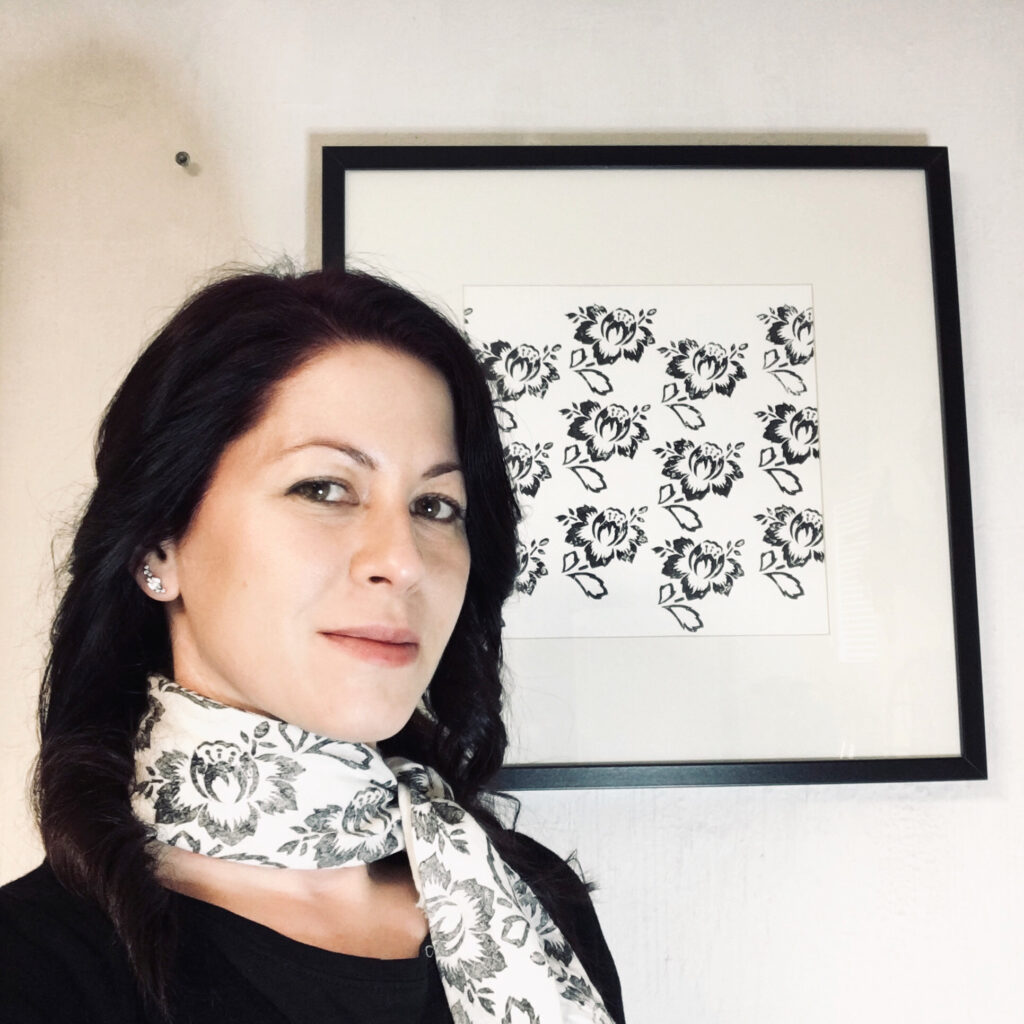 Adrienn Görgényi – textile artist, textile product developer – works with various textile dyeing and printing techniques, pattern cutting, various sewing techniques, dye plants and the development of sustainable textiles for a more circular economy.
She is a free-lancer and the founder of Dye Lab Malmö.
She likes to experiment with and develop craft techniques. She has a huge appreciation for the traditional crafts, but likes to keep en eye on the new innovations as well.
She grew up in Hungary and studied fashion design and textile product development in Budapest. She participated in an international student exchange program in Turkey where she studied textiles and she continued to develop her skills at London College of Fashion.
She enjoys exploring various cultures and taking inspiration to test new techniques. She likes the idea of learning, developing a technique and making it work in practice.
She's an active member of Malmö's Handicraft Association (Staden Malmös Hemslöjdsförening) and she's passionate about crafting.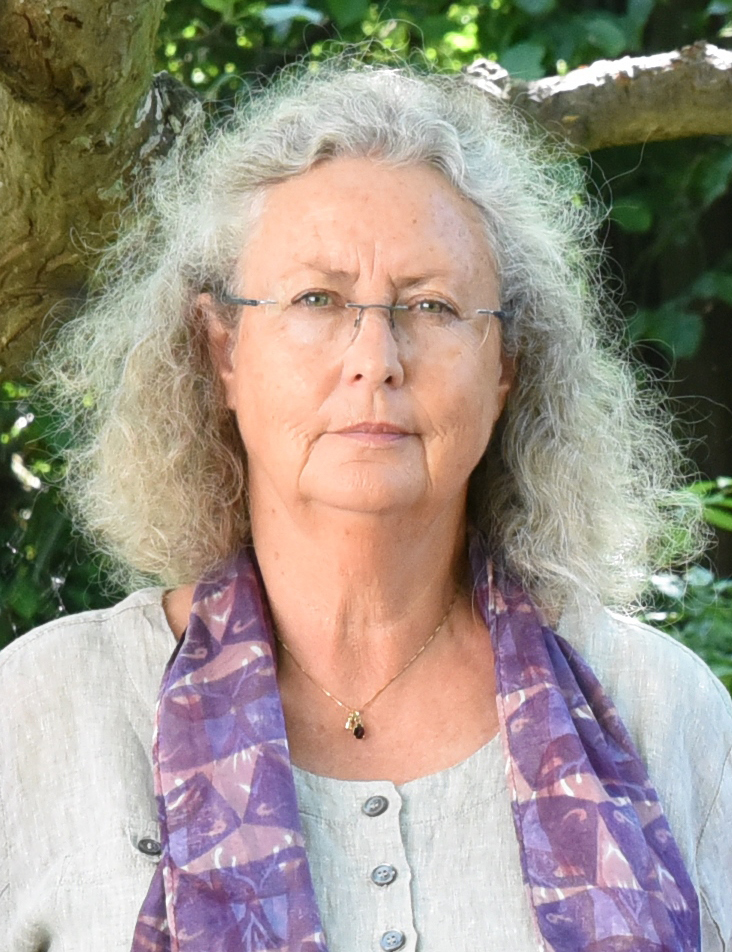 Susanne Månsson – basket weaver, hobby crafter and textile enthusiast – has a huge interest in all kinds of handicrafts and design.
She's a crafter with all her heart.
Since childhood she's been genuinely interested in most crafts, especially crafts of everyday items. She has a particular interest in old techniques that are still used, but where the materials and tools been developed to make them relevant to present use.
Susanne is working with Adrienn to document Ellen Odin's block printing artistry and hopes to convey the brilliancy of how Ellen has preserved wooden block printing.
Every summer she takes part in traditional basket weaving courses to keep the tradition going.
Susanne is a member of Malmö's Handicraft Association (Staden Malmös Hemslöjdsförening) and an active member of their Inspiration group.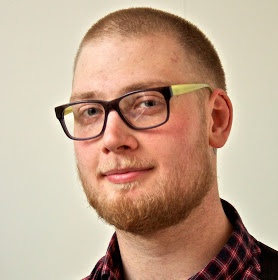 Christian Svensson is a craftsman with one foot in the handicraft and other the in the maker's world.
With his knowledge and understanding of the digital tools and his background in handicrafts he merges them into their craft of their own.
Through exploring creating by hand and subjecting various materials to the test, he investigates traditional techniques in present times.
In the maker culture we learn from each other and the knowledge gets passed on from person to person, like traditionally it would in past times.
Christian wants to create an understanding of handicraft techniques and materials, and give them a place in today's society.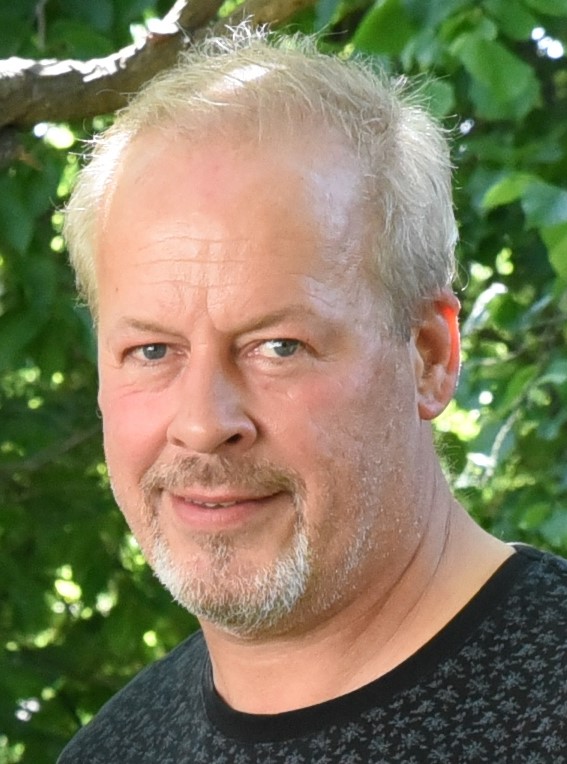 Thomas Odin – photographer and videographer for the project – he helped to document Ellen's work and filmed an interview with her.